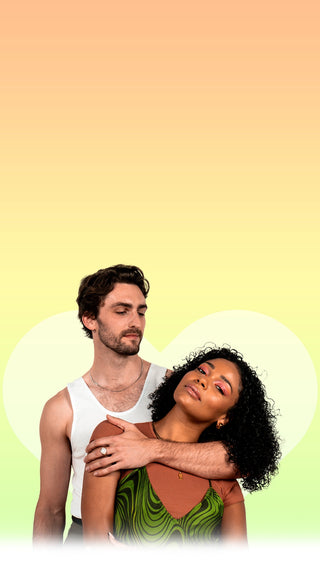 14 easy ways to beat the bedroom boredom! Here's your masterclass with simple and easy ways you can revive your sex life, bring back the sizzle, and feel closer!
WELCOME
Welcome to your guide to bringing more intimacy and spice to your sex life, together. You'll find some great advice and tips, plus our popular 14 day couple's challenge to help keep you focused.
💖 Opening up the conversation
Firstly, be clear on what you like/want from your sex life, so you can have an open conversation with your partner. Lead with positives, when approaching them, be mindful that they want to make you happy and they may have their own insecurities. Use foreplay as an opportunity to tell them what you like and want them to do to you.
If you are often nervous to bring things up even after a long time together, you may need to do some deeper work on your communication in general.
💖 Sex can always get better
Couples sometimes assume sexual incompatibility means the relationship should end, but don't actively try to work on it. Sex can always get better if you talk about it. Sexual communication is important in long-term partnerships as well as casual relationships.
💖 Everyone likes different things
It takes practice to learn about how someone's body works and responds to stimulation. Part of sexual communication is learning to take feedback from a partner on board without having it shatter your ego. Try to be grateful your partner feels safe enough to share how they feel, it's a sign of a good relationship!
💖 Don't settle for what you don't want
Sexual communication is not only asking for what you want but also feeling confident enough to tell a partner what you don't want. Everyone deserves to feel comfortable speaking up, especially to minimise the risk of sexual coercion or unwanted pain during sex. It can feel difficult and awkward at first but the more you practice sexual communication, the easier it becomes.
💖 Keep talking
Learning to ask for what you want sexually is good practice for communicating about other sex and relationship topics such as STI status or the dreaded "What are we?" question. Talking about sex and telling your partner what you do and don't like sets a foundation of communication within your relationship more generally. When approached with care, expressing how you feel and setting boundaries with a partner will improve your sex life.
Levelling up couple's play
Take me to the edge baby! ⛰️
Edging is a tantalising way to enhance pleasure during partnered sex for a number of reasons. If a couple is wanting to spend more time on sex before the penis-owner finishes, or even if a person with a penis is struggling with premature ejaculation, edging is a great habit to get into. Edging is also a fun way to tease your partner by denying their orgasm! 
Simply edging is when you feel you are going to orgasm and you pull back, change the rhythm, and slow down to prolong the feeling. Rinse and repeat! Add a sex toy for extra fun and challenge!
Introducing toys 🌶️
Toys are a great way to mix things up in the bedroom and inspire some creativity rather than sticking to your same routine. They're not a replacement for partners or a sign that things are going wrong.
They offer completely different sensations that aren't available through hands alone. There's no shame in using a vibrator or other sex toy together, in fact over 85% of couples have more fun with sex toys.
Have an open discussion and do some research on what is available check out our guides
Mutual Masturbation 🍆
Mutual masturbation is when you masturbate in front of a partner while they masturbate in front of you. It can also be when you and a partner masturbate each other at the same time (A.K.A. simultaneous hand stuff). The bottom line is, that masturbation doesn't always have to be an activity you do alone!
The Power of Foreplay
A foreplay session, especially if there's a lot of teasing and edging involved, is a great way of building up sexual tension.
All about touch 🖐️
One of our top foreplay tips is taking more time than usual to kiss your partner and slowly removing their clothes. This will have them craving your touch and make it even more pleasurable when they finally get it.

Massage and gentle bodily touch is a turn on for many. Our bodies crave intimacy and skin to skin contact, and massage is a way to honour that. Massage helps relax the body, and relaxation is the first step to becoming aroused.
Oral Sex 👅
Go down, give head, lick out, suck off, give a mouth job, give a blow job - however you refer to cunnilingus (on a vulva) and fellatio (on a penis), oral sex is one of the most satisfying and intimate sexual acts you can perform on, or receive from, your partner.
Top tips for penis pleasure
Take the penis in and out shallowly, but with stiffish tongue pokes and press against the end of the penis
The focus should definitely be on the head. Stroke the shaft at the same time or use your mouth to bob up and down to enhance the sensation.
Start by tickling the balls with your hands and tongue, before licking the underside of the penis from the base all the way up to the frenulum.
Regularly check in with your partner to understand what is working
Top tips for vulva pleasure
Variety, multiple types of stimulation, and pressure are important! Stroke and nibble the inner thighs. Run your thumbs along the labia before spreading them so you can focus on the most sensitive bits.
Run your tongue or finger from clit to vagina, teasing the opening before sucking on the clit and adding two fingers inside
A mix of hands and mouth is great combo. Use the mouth to stimulate the clitoris, while you use your fingers to stimulate the g-spot, magic!
Squirting 💦
Squirting happens when there is a build-up of pressure against the urethral sponge. This can occur from clitoral and G-spot stimulation, as these areas press up against the urethra when aroused. Squirting may happen during fingering, penetrative sex, G-spot stimulation, a blended orgasm or even while using your Empress 2.
How to squirt 💦
Relaxation is a key aspect of squirting orgasms, so ensure you stay comfortable as you prepare. Ask your partner to pay special attention to your breasts and nipples with gentle kisses, licks and nibbles, before heading south.
Zone in on the clitoris and coax an orgasm with fingers, a tongue or indeed a clitoral vibrator, to get you nice and wet and most definitely in the mood for the next step.
Once you're suitably aroused you can get to work on your G-spot. Find it with your fingers or ideally, a toy coated with water-based lubricant, 2-3 inches inside the vagina on the front wall.
Feeling the need to pee? You're almost there! Push on through and this uncomfortable feeling should be replaced with a sensation from deep within that builds beautifully to orgasm.
As you feel yourself climax, push out your PC muscles (pubococcygeal/pelvic floor muscles), which will in turn relax the Skene's glands, and get you gushing.
Anal play 🍑
Whether you're a first timer or an anal addict, you should always warm up with some backdoor play. Get your partner to use a little lube and massage the entrance with their finger. This will help you relax and get used to the feeling of those nerves being stimulated. Take it slow and use plenty of lube!
1. Set some ground rules ❤️‍🔥
Before experimenting with talking dirty or dirty texts, it's important to discuss with your partner any limits they might have or topics they'd rather avoid. That way, you can both go into it feeling as comfortable as possible.
Equally, if either of you find it too much at any point, it's fine to dial it back a bit and take a break. It's not for everyone, and you may find it's not for you.
2. Find out what they like ❤️‍🔥
Part of the fun of dirty chat is getting your partner all hot under the collar, and that means finding out what they like, and what turns them on.
It could be a secret threesome fantasy that they'd love to hear you describe outloud, or it could be telling them in detail exactly how you want them to pleasure you… whatever it is, play on it, and expect things to heat up very quickly!
3. Tell them how turned on you are ❤️‍🔥
If you're enjoying it, let your partner know! After all, there's nothing hotter than knowing your other half is aroused by the things you're saying and doing...
4. Tell them what you want to do to them (and vice versa!) ❤️‍🔥
When thinking of dirty things to say, it can be really exciting to tell your partner exactly what you want them to do to you.
Start off slow with things like kisses, strokes and touches, before getting into the truly naughty details… Do you want them to do you from behind? Have you been keen to try rimming?
So long as they're comfortable, open minded and keen to hear your deepest desires, you can take your dirty chat anywhere you want it to go...
5. Try some dirty dares ❤️‍🔥
If you're planning an at-home date night, why not try out some dirty dares?
You could agree on some naughty forfeits (like taking off an item of clothing) or involve toys like blindfolds and handcuffs to really heat things up.
6. Explore roleplay ❤️‍🔥
Roleplay is a great way to try something new with a partner, while exploring a different side of your sexuality. You never know what type of sex roleplay will inspire. 
Start by making a 'yes/no/maybe' list with your partner, bouncing off ideas together. It's a good opportunity to be honest and discover both where you are aligned and where you aren't.
You can also look for inspiration on erotica websites, audio books and other platforms.
Treat it light-heartedly and remember to laugh. This is all about play, but sometimes we can have a tendency to take things too seriously and this can mean we get stuck and can feel uncomfortable.
Hold your roles lightly and remember the goal is fun!
Erogenous Zones
Let's dive into some of the most sensitive and pleasurable erogenous zones, along with some tips for how you can bring the best out of them.
Neck 💋
Often associated with kissing and biting (hello hickeys!), the neck can be a super sensitive area. You can stimulate with your hands, whether it's a strong massage around the lower neck towards the shoulders, or a gentle tracing of the fingertips along the neck towards the collarbone.
Ears 👂
Another hot spot for kissing and biting, the ears are a very sensitive area for some. Whether it's an intimate tuck of the hair behind the ear, or a sensual nibble on the lobes, the ears can feel sexier than you might have once thought. Experiment with kissing, sucking, blowing, stroking, nibbling, or gently breathing onto the ear. An added bonus would be getting up close and personal for some dirty talk!
Nipples 🌼🌼
Nipples are a popular erogenous zone to explore during sex. But let's get one thing straight — nipple play has no gender or sexuality. For those with a menstrual cycle, the phase of your cycle or whether you're pregnant can affect nipple sensitivity. You can stimulate with fingertips, tongues, or sex toys, the opportunities are endless. Each person will like a different amount of pressure on their nipples.
Inner thighs🦵
The inner thighs are so sensitive and oh-so-close to the ultimate erogenous zone that even just a graze can set your loins ablaze. Run your fingertips down the front of the thighs, slowly moving your way inward while you kiss their lips, neck, and chest. You can also use a toy's vibrations to add excitement and anticipation.
Clitoris 🌸
The clit is more than just a little button at the top of the vulva, it's a whole entire network inside the body. Shaped like a wishbone, the clitoral network sits around the vagina and even becomes erect (yes, like a penis). ​​Use fingers, hands, or a vibrator to do rubbing, circling, tapping, stroking, figure eight or pulsing motions. We recommend the Empress 2 clitoral suction vibrator for clitoral orgasms!
G-Spot 🍀
The G Spot can be found internally within the vagina on the vaginal wall that faces the stomach. Everyone's anatomy is different, so this could be located anywhere within 1-3 inches from the vaginal opening.
The big secret about the G Spot is that it's less of its own distinct spot and actually just the back of the clitoris. When the clitoris becomes erect, it presses up against the vaginal walls, which is why the G Spot can only be located once the body is aroused.

Hit the spot with Myth G Spot vibrator
Vagina 🌮
The most sensitive part of the vagina is the entrance and first internal third. This is why the initial act of penetrating the vaginal opening, and the feeling of being 'full', can feel so pleasurable. To stimulate the vagina, focus on the entrance using shallow techniques, apply gentle pressure to the walls, add lots of lube, and combine with clitoral stimulation.

Try our top rated Muse rabbit vibrator
Shaft 🍆
The shaft gets a lot of attention during sex, and for good reason. Like the clitoris, a penis becomes erect when aroused and the person's shaft size appears to grow. It's a sensitive spot with a lot of surface area to pleasure.
You can stimulate with the hands, mouth, vulva/vagina, anus, and sex toys. When it comes to toys, we recommend using a vibrating stroker on the shaft as toy can enhance your classic handjob by adding a ribbed sensation along with unique vibrations.
Perineum ✨
The perineum is the area of skin between the scrotum and anus on people with penises or between the vagina and anus on people with vulvas. Also known as the "gooch", the perineum can be a highly sensitive spot.
Gently massaging the area with hands, fingers, or knuckles. The perineum is also a great spot to pay attention to during oral sex. We recommend trying a bullet vibrator for added intensity
Frenulum 💘
The part of skin on the underside of the penis that connects the head and the shaft. Although this spot is small it is the most sensitive part of the penis. It can be particularly sensitive for people with foreskin.
To stimulate the frenulum, first add lube. You can use your hands, working with the thumb or a fingertip, or focus on this area during oral sex. We recommend using a vibrating stroker for the frenulum too and emphasising the stroking motions around that spot.
Anus 🍑
Anal play is essential for some, but completely off the cards for others. While highly erogenous for all bodies, the anus can be particularly pleasurable for people with penises since it can involve prostate play.
External stimulation is a great way to start such as massage, rubbing, stroking, tapping, and circling motions can be fun either alone or in combination with stimulation on another erogenous zone. Experiment by using different parts of the hand, such as fingertips, knuckles, and palms.
Don't forget the lube! Lube is essential for anal play, as the area does not self-lubricate (unlike the vagina).
Top 5 Positions
Try out these popular sex positions for couples.
UPRIGHT SPOON 🥄
Both kneel on the bed or floor one in front of the other with back against chest. You can touch and feel in this intimate pose
ROCKAROLLA 🤘
Lay down whilst your partner reverse straddles leaning forward and then sit up.  Your partner can cross their legs behind you and start rocking!
SIDEWAYS KISS 💋
One partner lies on their back while the partner lies diagonally to their partner's body to pleasure them.
BUTTERFLY 🦋
Both partners sit on the bed, sofa or floor opposite each other. You both lean back on your hands and cross your legs. In this position, you can rub yourselves, and masturbate either at the same time or in turns.
LAIDBACK LOVER ❣️
You sit with your legs wide open. Your partner lies in front and lifts their bottom for maximum penetration to hit P or G Spot and easy access to pleasure points.

Looking for more inspiration check out our Couple's 100 challenge game!
What do you do when your partner seems to want sex all the time? Or maybe you're the one trying to heat things up but your partner keeps throwing water on the fire?
Mismatched libidos are very common in relationships. In fact, no couple is going to bring the same heat every single time. Fear not, differing sex drives do not mean the relationship is doomed. They just mean it might be time to reflect on, and readjust, the sex you're having.
Let's unpack what we actually mean by "libido". Often when we're thinking about libido, what we're actually referring to is desire. Desire is the mental wanting to have sex. This happens in the mind (as opposed to arousal, which tends to physically show up in the body).
When sex is on the table, what is your mind telling you? Are you thinking, "YES, I can't wait a moment longer"? Or is your brain ticking through your to-do list and saying, "Right now? Seriously? I'm still in my work clothes!"
If you've noticed changes in your libido or are having trouble matching a partner's sex drive, we're here to help you work out why and how to go about it.
14 Day Calendar
14 days of self love, new ways to celebrate your body and prioritise your pleasure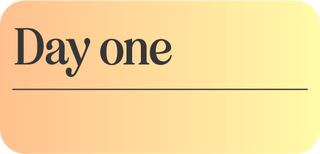 Get handsy
Take turns exploring each other's body with a sensual massage - massage oil candle but don't go all the way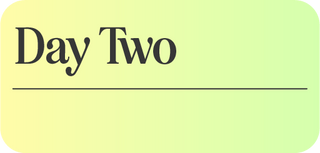 Morning Glory
Set your alarm a lil' earlier than usual + enjoy the benefits of connecting at the start of your day. Before going to bed, discuss if it positively affected your mood.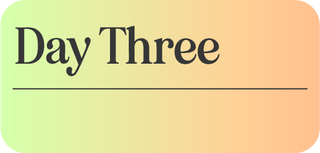 Get Connected
Explore eye gazing by engaging in 5 mins of direct eye contact - follow this up with a 5 min embrace. Try to do this in silence + let your bodies do the talking!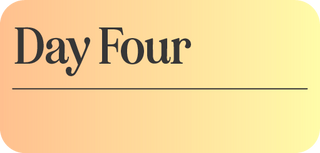 Show Time
Position yourself in front of a mirror while you're having sex (or a camera if you're feeling extra daring)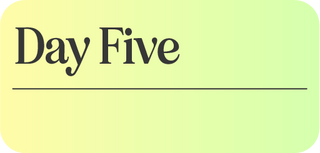 Mutual Masturbation
Put on a hot show - mutual masturbation only, no touching each other! Try to reach climax together.

Hot tip: Begin with kissing to build arousal.
Edge Play
Take your partner to the edge of orgasm + stop. Rinse and repeat until they can't take it anymore - swap turns and see who can last the longest!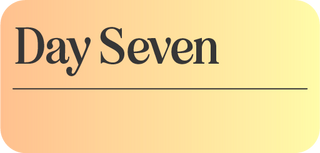 Location, Location
Have sex anywhere but the bedroom! Find a new place in
the house for sex.

Hot tip: Kitchen, bath, living room, chair, couch, floor.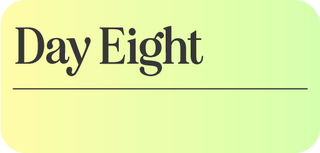 Kama Sutra
Try an exciting sex position you've never explored before - focus
on bringing play back into the bedroom + embracing the fun of trying something new!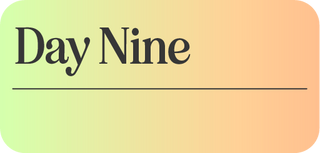 Erotica
For tonight's foreplay watch an ethically made porn you've chosen together - alternatively you
can listen to some erotic audio.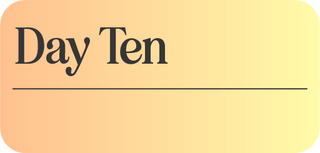 Sensory Play
Experiment with a blindfold, if you're feeling extra spicy add in additional elements like ice
cubes or restraints (with consent, ofc!)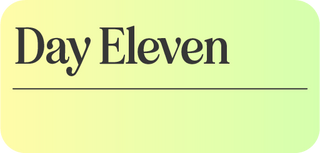 Playlist party
Create a sensual playlist together and have sex with a soundtrack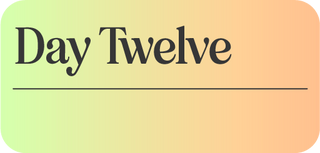 Oral Only
Tonight it's strictly oral. Take it in turns to pleasure each other.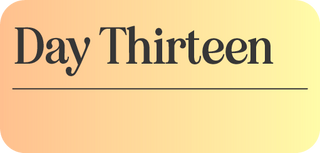 Shower Time
Have a shower or bath together if the mood takes go all the way.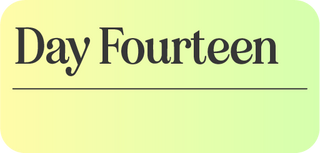 Hands Free
Get frisky without using your hands - you can still use every other part of your body to do your thang'